The braided cable hat I had so much fun blocking has been mailed off to it's new home: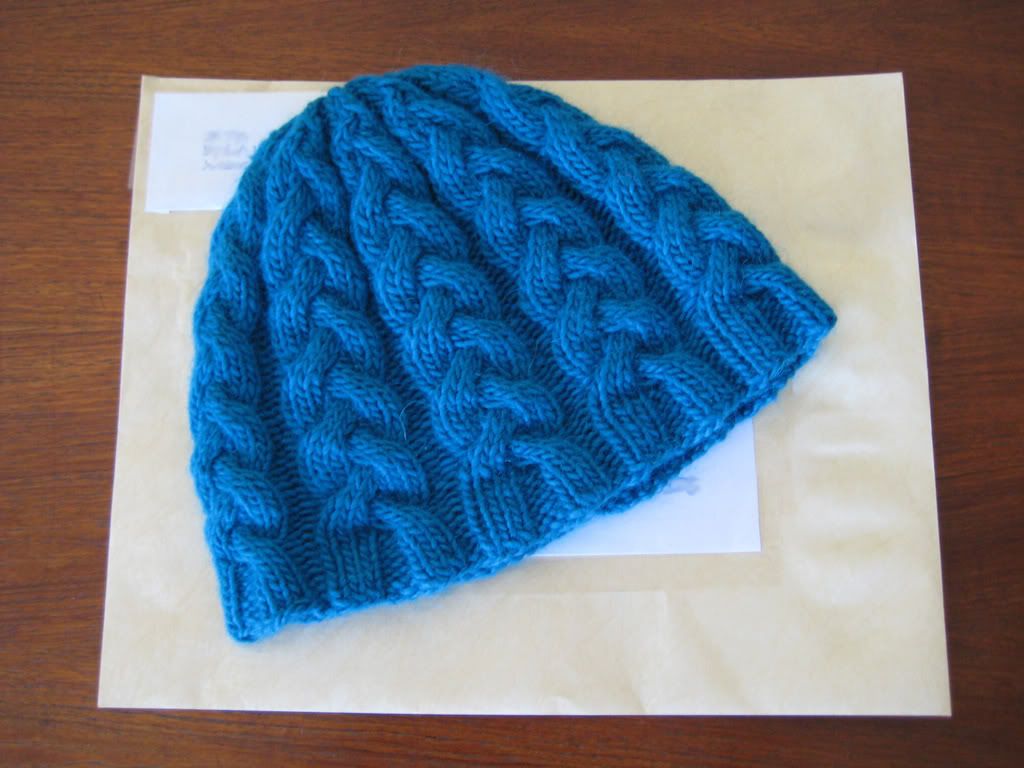 I have no idea if the recipient will like it or not - but if not, I hope she re-gifts it to someone who does!
And in the same trip to the post office I also sent a couple of chemo caps to a hospital in Pennsylvania: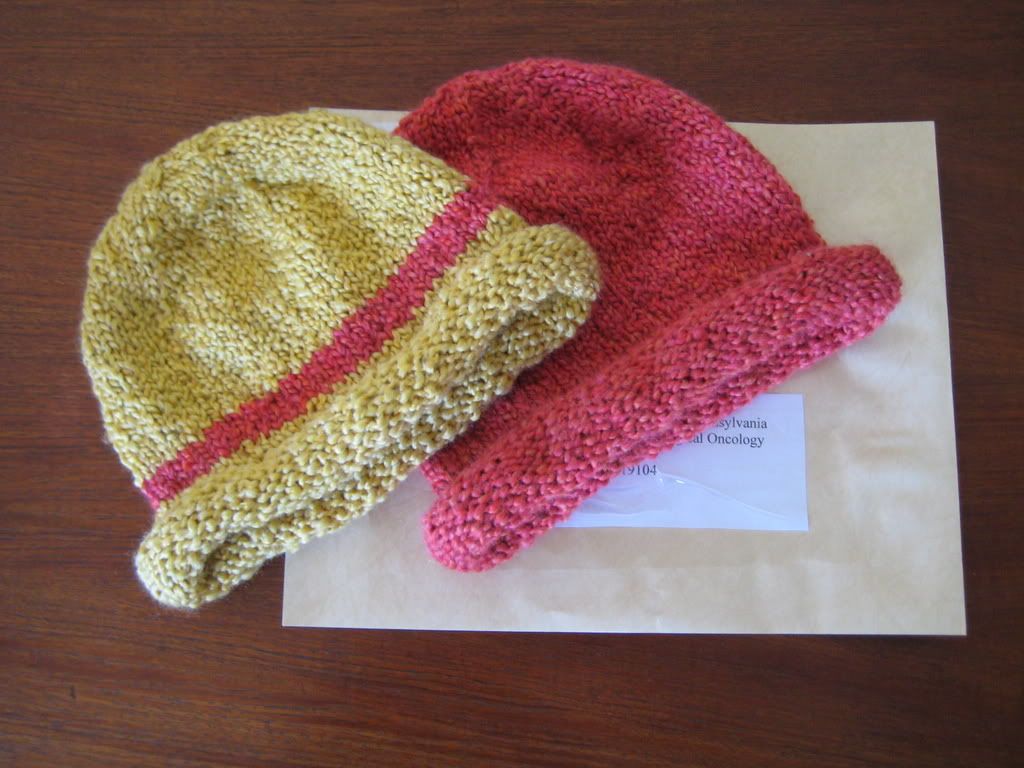 A fellow Hat Attack participant shared the info on her
Caps for a Cause
contest pointing out that since we all like knitting hats anyway - why not do some good with it? I knitted the coral one a few months ago because I had the yarn in my stash already and wanted to try the pattern.  The yellow one was knit up to keep it company, and so I could experiment with a technique to avoid the little jog you get when knitting stripes in the round. Not really sure if I did it right, but the yarn has enough texture to hide small imperfections anyway!